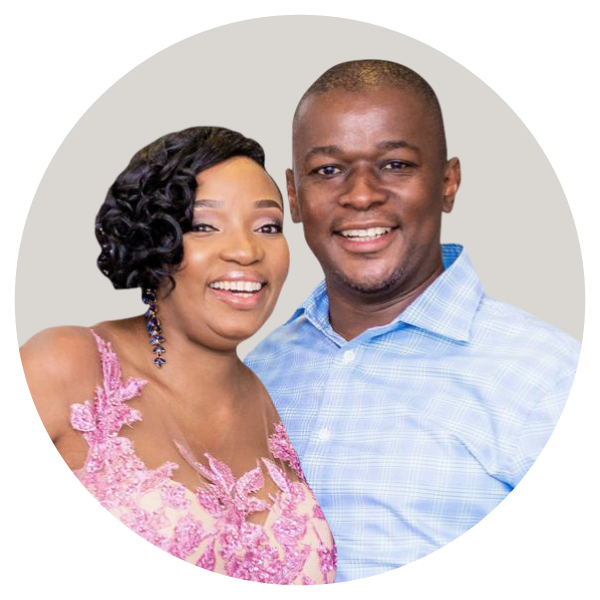 Sizwe & Thabisa
Faith, Hope & Love is a theme that runs, like a golden thread, through the life that Sizwe & Thabisa continue to build together.
Having met and fallen in love at the University of Natal, Sizwe & Thabisa have now been married for 13 years and are blessed with 2 beautiful daughters, Nikita & Zenande.

They are currently growing and making an impact within corporate careers, Sizwe as a passionate investment professional, with the heart to help people better steward their investments and Thabisa within the Marketing & business space, leading and steering one of the continent's most iconic brands.

Influenced and shaped by their upbringing and understanding the critical role community plays in one's life, they both have a real heart for family and are intentional in nurturing and deepening these bonds.

They share the love of God and seeing our nation and its beautiful people reaching their full potential amongst many other common interests.