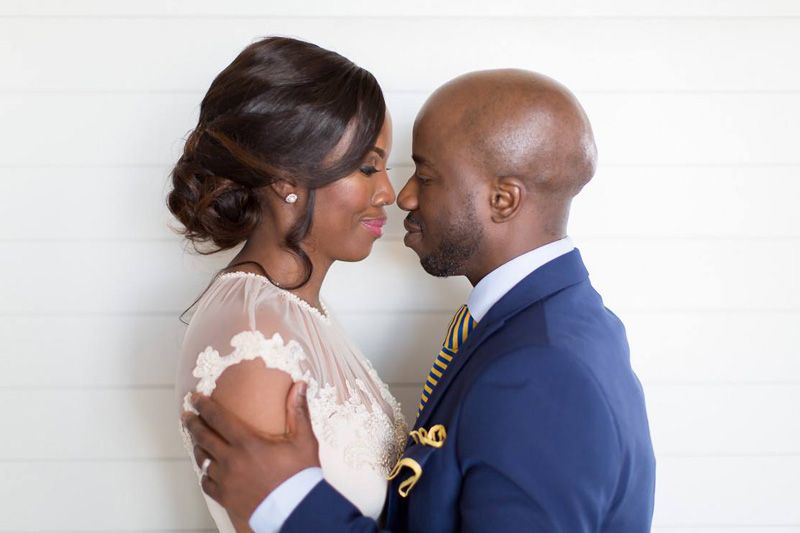 DESIGN THE MARRIAGE YOU WANT
The Power of Two
The greatest advantage in the coming together of two people to become one, through marriage, is the exponential increase in effectiveness or output. There is a saying – "two heads are better than one." The Bible puts it this way "one shall chase one thousand, but two shall put ten thousand to flight."

This not only sounds good, it is in fact true. The reality, however, is that an effective marriage doesn't just happen. There has to be intentional steps that are taken, for this exponential or increased effectiveness to be realised in our marriages.
We cannot walk blindly, in the hope that things will just work out. The reality of marriage is that some work has to be put into it for it to work, as it should. The parties to a marriage have to have a plan, which reflects the aspirations that they have for their marriage and how they will conduct themselves in order for those aspirations to be realised. In other words, there has to be a vision, that informs, encourages, leads and directs.
Issue
In my 15 years of practicing law and dealing with family related matters, I have found that one of the most common reasons given, in divorce proceedings, for an irretrievable breakdown of marriages is, "we drifted / grew apart". This phenomenon often leads to couples living separate lives and consequently placing the marriage in permanent paralysis. A common vision goes a long way in keeping a marriage in a healthy state. After all, ­"how can two walk together unless they are agreed?" – Amos 3:3. There has to be agreement on all the major components of a marriage relationship for it to be effective.
Solution
Below we provide a simple but effective template, to assist you to create a vision for your marriage, that will protect it from being ineffective and or falling apart:
– Step 1
Take 10 minutes to pray and listen to God for direction, as to what is His vision for your marriage is.
Guidelines for prayer
Pray that God removes all preconceived imaginations and ideas. Proverbs 3:5b "…lean not on your own understanding."
Wait before God in silent expectancy, listening for His direction. Psalm 62:5 "For God alone my soul waits in silence, for my hope is from Him." Micah 7:7 "But as for me, I will look to the Lord, I will wait for the God of my salvation; my God will hear me."
– Step 2
In obedience and faith, take action on that which God brings to your mind, believing. Psalm 32:8 "I will instruct you and teach you in the way that you should go; I will counsel you and watch over you." John 10:27 "My sheep listen to my voice and they follow Me."
You take action by writing down as many points about your vision under the following headings, as a start. You might want to add more in future:
Desires for our relationship – eg. That we be unified in spirit, soul and body, in accordance to God's plan.
Desires for our family – eg That we raise our children in a godly way: that is they experience God for themselves and become all they were created to be.
Desires for our finances – eg That we build for generations to come.
Desires for education and careers – eg That we not only thirst for knowledge but that we are proficient in its application.
Desires for buying/ building a home – eg That we build a home that radiates with love and security.
Desires for retirement – eg That God gives us the grace to work in His Kingdom and make a contribution even in our twilight years.
– Step 3
Finish by thanking God, in prayer, for what He has done.
– Step 4
Take time, daily, during your prayer time together to read through and pray into what you have written. As you do so, more God-inspired ideas will come to mind and a "road map" for your marriage will begin to take shape.