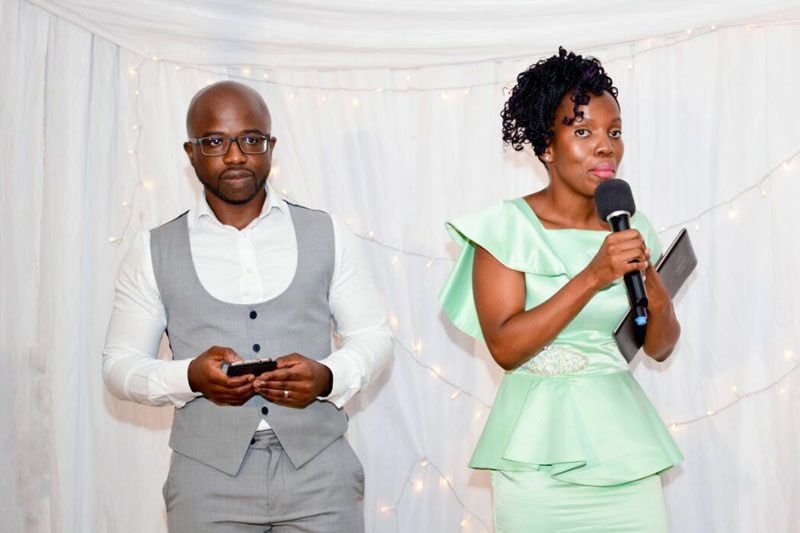 LESSONS FROM 10 YEARS OF MARRIAGE
Lesson 1
Marriage is a partnership. A partnership of two individuals who use the best of their skills, effort & time to build something that is strong and beautiful.

– Lwazi
One of the greatest lessons I have learnt is the importance of understanding that marriage requires each partner to respond according to the uniqueness of their marriage and circumstances and not according to preconceived ideas and cultural notions of what role each partner must play in a marriage. The role that each party plays must be determined by their own individual and unique circumstances.
Unfortunately society has fixed views on matters of this nature. I remember being at a mall with my wife one Saturday afternoon carrying Limi, our daughter, who was then a couple of months old, in a pouch and some random guy commenting to his friend, as we passed – "hey itsalwa nge mpumlo le" ("his wife is pulling him by the nose"). Thank God I was consciously aware not to give into such notions, as this would have worked to my disadvantage. The last thing I needed was a tired and disgruntled wife as this would have a negative impact on our ability to relate to each other.
I pity that gentleman because out of serving my wife and my children, in this way, I have reaped such a rich and rewarding experience. I am convinced that I would have never had such a close bond with my children had I not played my role in raising them as a partner to my wife.
It was not easy, but it was certainly worth it. I remember coming home after work and having to take on the night shift, with Limi, after a long day's work. I had to feed her, change her and comfort her until she went to sleep. Many times I had to stay up until the early hours of the morning battling to put her to bed. I would also help clean up around the house. I even tried my hand at cooking – that service was however discontinued as I would take about three hours to cook a meal.
A traditionalist approach could have been – hey I am the man around here and therefore can not be subjected to "female duties". Having such an attitude would have been equal to expecting my wife to be superwoman, whom she wasn't.
– Soso
I remember the days that Lwazi is talking about. They were not easy days as our daughter was very demanding, having been born two and a half months premature – that's a story for another day. Lwazi helped me keep my sanity, especially when Ngcali, our son, came along 17 months later. Talk about hecticness. I really valued the support that Lwazi gave me during those earlier years. It made me love and respect him even more.
One of the things that I love about marriage is that it creates a safe environment for individual growth and development. Your spouse can become your greatest resource and growth partner in this regard. Most people won't tell you the truth about yourself because they fear your reaction. A healthy marriage, one which has two mature adults, affords one the opportunity for objective reflection. To be truthful and honest with one another, knowing fully well that the other has your best interests at heart.
After all feedback is the breakfast of champions, as they say. We all have blind spots, it is therefore a blessing, to have someone who can hold up a mirror for you. *Footnote – make sure that the negative feedback is given in love and with the right attitude and motives otherwise you will burn your fingers.
Conclusion
So marriage demands that you find your own rhythm. Do what works for you and not what your parents did or your friends do. Each marriage is unique and must be approached as such.